We do repairs and service…
Brivis ducted central heating systems
Rinnai gas fireplaces - Inbuilt (e.g. Arriva, Compact, Compact 2, Ember, Evolve, IB30, Lumina, Neo, Symmetry, Timberflame)
Rinnai gas fireplaces - freestanding (e.g. Neo, Timberflame)
Rinnai INFINITY continuous flow gas water heaters (domestic and commercial)
Rinnai iHeat central heating systems
Rinnai flued gas heaters (e.g. Energysaver)
Rinnai portable or wall-mounted convector gas heaters (e.g. Avenger, Blaze, Cosypanel, Dynamo, Enduro, RCE…)
Rinnai radiant gas heaters (e.g. Super Ray, Aira)
Escea DX Series
Escea DS Series
Escea DF Series
Escea Freestanding
Escea DL Series
Escea ST Series
How often do gas appliances need servicing?
Gas appliances should be serviced every two years, some yearly. This is for reasons of efficiency, reliability and safety. Regular servicing reduces the risk of breakdowns, which can be particularly inconvenient for you if this occurs over the busy winter season.
Servicing a gas appliance can be dangerous. Only trained and qualified personnel should install, repair or service the equipment. Our appliance technicians are fully trained and licensed and once the job has been completed and your appliance is safe to use, we will supply you with the applicable Certificate of Compliance or Gas Safety Certificate as required by law.
We are a member of the Master Plumbing, Gas Fitting and Drain Laying Association, giving you total piece of mind.
We are a member of Site Safe New Zealand.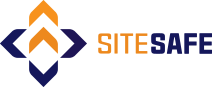 Repairs and Services in Auckland
We cover most areas of Auckland including Central Auckland, the North Shore and West Auckland.
Here's a list of just some of the suburbs we cover:  Albany, Torbay, Browns Bay, Mairangi Bay, Glenfield, Birkenhead, Takapuna, Devonport, St Heliers, Glendowie, Meadowbank, Stonefields, Remuera, Onehunga, Mt Roskill, Epsom, Mt Eden, CBD, Ponsonby, Herne Bay, Pt Chevalier, Mt Albert, New Lynn, Titirangi, Henderson, Te Atatu, Massey, West Harbour, and Hobsonville.
Free quotes for replacements
Yes, we offer free quotes for replacements of Brivis central heating units, Rinnai INFINITY water heaters, Rinnai flame fires, Rinnai Energysavers and also Rinnai Super Ray radiant heaters.
Cost and pricing
We charge an all-inclusive Call Out Fee, which includes the first 30 minutes of labour time on site. Additional time is then charged in 15min increments.
We do not charge for our time to drive to your property
We do not charge a mileage fee (unless you are outside our service area)
We do not charge for our time to collect parts. No need, as our vehicles are fully stocked.
We do not charge an extra fee to issue a Gas Safety Certificate or Gas Compliance Certificate
Terms of Trade
We take payment on completion of the job - by eftpos, cheque or direct credit.  Visa or Mastercard payments will incur a surcharge fee.
You're in good hands. We are the only independent authorised service centre for Rinnai, Brivis and Escea, in Auckland
We are friendly and courteous
We schedule an actual appointment time, so you can plan the rest of your day
Our gas appliance technicians are fully licensed gasfitters
We are manufacturer trained and supported, and very experienced with Rinnai, Brivis and Escea products
We only deal in Rinnai, Brivis and Escea meaning we can be super-efficient working on your appliance
Our vehicles are fully stocked with genuine spare parts
Any warranty claim can be handled by us directly with the manufacturer
We have over 20 years product experience
We stand behind our work
If we can't fix it, nobody can!
Call us today
Call us now on 0800 030 098 (or 021 671 650). Our friendly office staff are ready to help.
Our office hours are Monday to Friday 8:30am to 5:00pm.
Warranty Claims
All Rinnai, Brivis and Escea appliances come with a warranty period ranging from 1 to 5 years (or more for some components) from date of purchase. Please refer to your individual warranty for full details.
Warranties cover manufacturing defects of the appliance only and any warranty claim must be confirmed by our technician, or in some cases the manufacturer themselves.
If your appliance is still under warranty and you believe you have a claim then you may be required to have your Certificate of Compliance (CoC) on hand for our technician to view. Your CoC would have been issued to you by your installer at the time of installation - This is a legal requirement.
Your warranty will not apply if (for example) the product has been improperly installed or is otherwise installed contrary to manufacturer's recommendations, has been damaged during or after installation, has not been operated in accordance with operating instructions, or has been subjected to damage or abuse beyond that expected from conditions of normal use. Regular servicing of the appliance is also a condition of the warranty period and must be carried out by an authorised service centre.
For the avoidance of doubt please note that if your job is not deemed coverable under warranty or if you do not have your CoC on hand, then charges will apply. Please note our terms of trade above.