We specialise in the repair and maintenance of the following gas appliances:
Brivis ducted central heating systems
Rinnai gas fireplaces – Inbuilt (e.g. Arriva, Compact, Compact 2, Ember, Evolve, IB30, Lumina, Neo, Symmetry, Timberflame)
Rinnai gas fireplaces – freestanding (e.g. Neo, Timberflame)
Rinnai INFINITY continuous flow gas water heaters (domestic and commercial)
Rinnai iHeat central heating systems
Rinnai Energysaver flued gas heaters
Rinnai portable or wall-mounted convector gas heaters (e.g. Avenger, Blaze, Cosypanel, Dynamo, Enduro, RCE…)
Rinnai radiant gas heaters (e.g. Super Ray, Aira)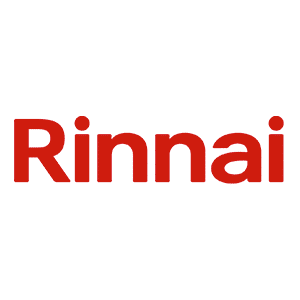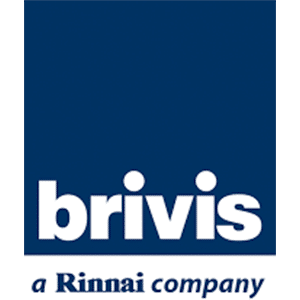 How often do gas appliances need servicing?Gas appliances should be serviced every two years, some yearly. This is for reasons of efficiency, reliability and safety. Regular servicing reduces the risk of breakdowns, which can be particularly inconvenient for you if this occurs over the busy winter season.
Servicing a gas appliance can be dangerous. Only trained and qualified personnel should repair or service the equipment. Our gas appliance technicians are fully trained and supported and hold the applicable license(s) to do the work that they do. Once the job has been completed and your appliance is safe to use, we will supply you with the applicable Gas Safety Certificate as required by law.
We are a member of the Master Plumbing, Gas Fitting and Drain Laying Association, giving you total peace of mind.
We are a member of Site Safe New Zealand.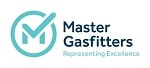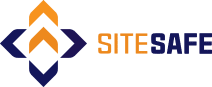 Why choose us?
You're in good hands! We are the only independent authorised service centre in Auckland for Rinnai and Brivis gas appliances.
We are friendly and courteous.
We schedule an actual appointment time, so you can plan the rest of your day.
Our gas appliance technicians are fully licensed gasfitters.
We are manufacturer trained and supported, and super-experienced with Rinnai and Brivis gas appliances.
We only deal in Rinnai and Brivis meaning we can be super-efficient working on your appliance.
Our vehicles are fully stocked with genuine spare parts.
Any warranty claim can be handled by us directly with the manufacturer.
We have over 25 years product experience.
We stand behind our work!
If we can't fix it, nobody can!
Our Service Areas in Auckland
We cover most areas of Auckland including Central Auckland, CBD, East Auckland, North Shore, and West Auckland.
Here's a list of just some of the suburbs we cover: Albany, Torbay, Browns Bay, Mairangi Bay, Glenfield, Birkenhead, Takapuna, Devonport, St Heliers, Glendowie, Meadowbank, Remuera, Howick, Bucklands Beach, Dannemora, Onehunga, Mt Roskill, Epsom, Mt Eden, CBD, Ponsonby, Herne Bay, Pt Chevalier, Mt Albert, New Lynn, Titirangi, Henderson, Te Atatu, Massey, West Harbour, Hobsonville, Orewa and Whangaparaoa
Cost & Pricing
We charge a Call Out Fee and then Time on site which is charged in 10 minute increments.
We do not charge for our time to drive to your property. (some companies do)
We do not charge a mileage fee, unless you are outside our service area. (some companies do)
We do not charge for our time to collect parts (some companies do). No need, as our vehicles are fully stocked with a large range of genuine spare parts.
If, on the odd occasion we do need to order a part and return for a second visit, then additional Time on site would be charged only (i.e. no second call out fee).
In the off-season we can offer a fixed price for regular two-yearly maintenance.
We are required by law to issue the applicable safety or compliance certificate after each service, repair or replacement of an appliance. We charge a small certification fee for this. Where multiple certificates are required (on the same visit) we only charge one certification fee.
Terms of Trade
Payment is required on completion of the job and prior to our technician leaving site.
We accept payment by EFTPOS, Visa, Mastercard, or online banking.  A 2.5% surcharge fee applies to Visa and Mastercard payments and the card must be present. Kindly note that non-payment of our invoice may incur additional costs such as administration fees, interest, and collection costs.
We no longer accept cheques.
Cancellations: As we are a family owned and operated business, we would appreciate as much notice as possible should you need to cancel or change your appointment. We allocate time in our schedule just for you, and changes at late notice can affect the smooth running of the business. Kindly note that less than 24 hours notice of any change to your appointment may incur a cancellation fee.
Warranty Claims
 All Rinnai and Brivis appliances come with a warranty period ranging from 1 to 5 years (or more for some components) from date of purchase. Please refer to your individual warranty for full details.
Warranties cover manufacturing defects of the appliance only and any warranty claim must be confirmed by our technician, or in some cases the manufacturer themselves.
If your appliance is still under warranty and you believe you have a claim then you may be required to have your Certificate of Compliance (CoC) on hand for our technician to view. Your CoC would have been issued to you by your installer at the time of installation – This is a legal requirement.
Your warranty will not apply if (for example) the product has been improperly installed or is otherwise installed contrary to manufacturer's recommendations, has been damaged during or after installation, has not been operated in accordance with operating instructions, or has been subjected to damage or abuse beyond that expected from conditions of normal use. Regular servicing of the appliance is also a condition of the warranty period and must be carried out by an authorised service centre.
For the avoidance of doubt please note that if your job is not deemed coverable under warranty or if you do not have your CoC on hand, then charges will apply. Please note our terms of trade above.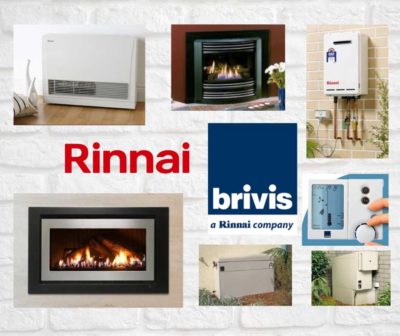 AUCKLAND'S LEADING RINNAI & BRIVIS AUTHORISED SERVICE CENTRE!
Don't wait for a breakdown!! Gas appliances should be checked and serviced every two years! Call us now for a friendly chat on 0800 030 098.