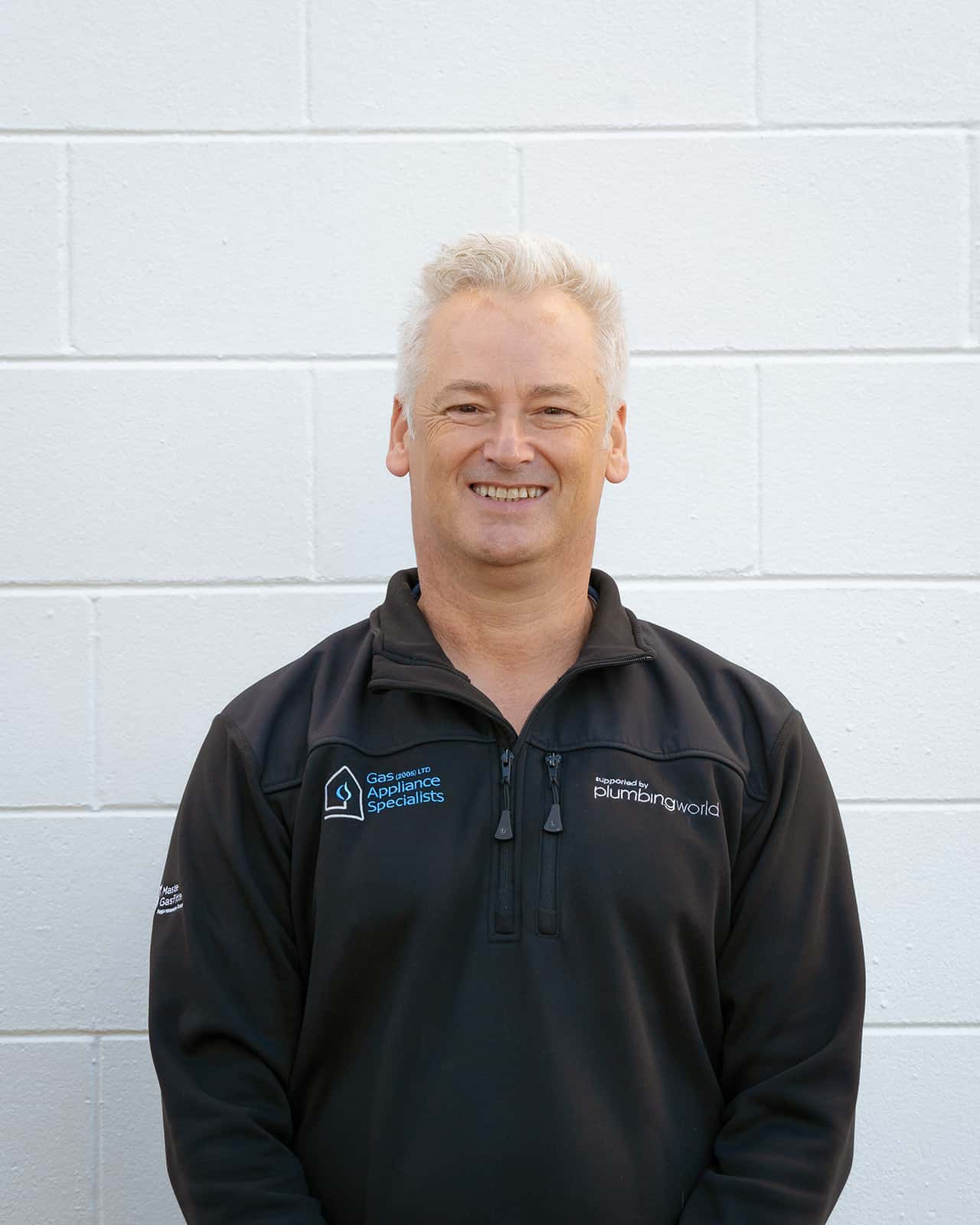 NICK RAY
DIRECTOR / GAS APPLIANCE TECHNICIAN
After qualifying and working as a gasfitter in England, Nick made his way to New Zealand in 1995. Saying "I figured that if it didn't work out here it was as far from the UK as you can get, so I'll work my way back until I find the place I wanted to be." And he's never left! From 1995 through to 2005 Nick worked with the Rinnai and Brivis products including as Technical Manager for Rinnai, gaining extensive knowledge on the brand and its many appliances, before starting Gas Appliance Specialists 2005 in, you guessed it… 2005.
Having been in the industry for over 40 years, Nick knows a thing or two about gasfitting and is now successfully growing Gas Appliance Specialists with his partner Sarah. He is incredibly proud of the great team they have grown over the years, especially having their daughter Brooke as the lead technician. He firmly believes Gas Appliance Specialists are second to none in the industry, providing the most specialised and cost-effective services for Rinnai and Brivis appliances.
Nick always looks forward to the "laughs I have with the team and the really cool houses and people we get to work with." Outside of work, Nick has a passion for restoring cars and enjoys spending time with Sarah and their many kids.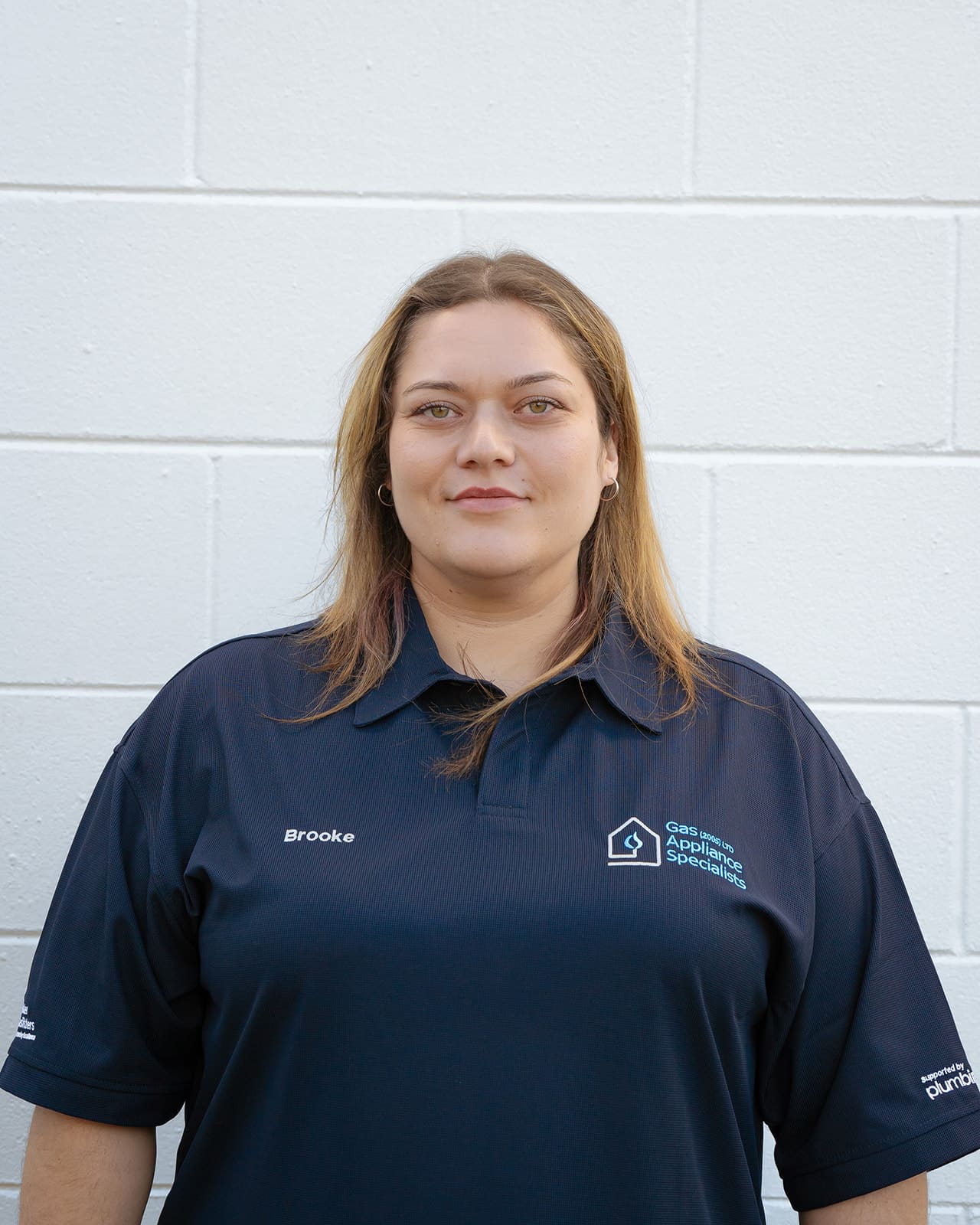 BROOKE SCHMALKUCHEN
GAS APPLIANCE TECHNICIAN
When she was younger, Brooke never would have dreamed that she would one day become a tradie and develop a passion for gasfitting. But, we guess you could say it runs in the family! Originally joining the team as Office Assistant, Brooke was keen to experience the technical aspect of the job. She quickly took a liking to the job and progressed through her apprenticeship to become a Certifying Gasfitter and Tradesman Plumber.
As our Lead Technician, Brooke provides an excellent customer service experience. She really enjoys the satisfaction of solving difficult technical problems, and the gratitude we receive from all our lovely customers.
She says another highlight of the job is "meeting all the family dogs we come across when visiting people's homes!" In her spare time, Brooke likes building Lego, playing video games, and spending time with family and friends.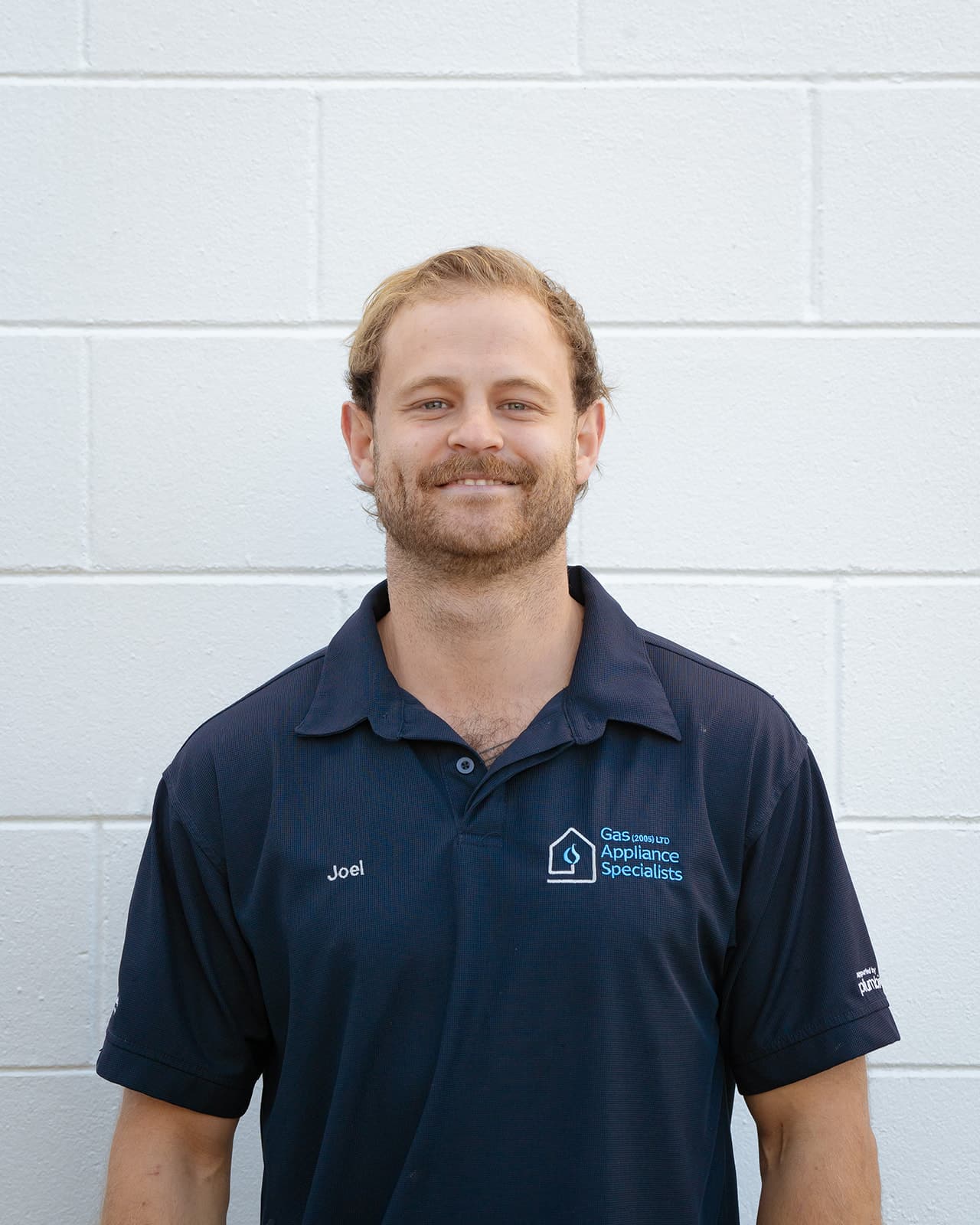 JOEL RIMMER
GAS APPLIANCE TECHNICIAN
Having joined the team in 2019 as an Apprentice Gasfitter, Joel worked closely under the supervision of our senior technician as he mastered his craft, and is now one of our top technicians and installers. It has been a pleasure watching Joel grow with our close knit team, and seeing him achieve his potential.
Joel says his favourite part of the job "is meeting so many people and always being on the move going to different locations." Having worked in sales previously, Joel is always on top of delivering the best customer service for our loyal client base. It is clear Joel takes great pride in his work, with many of our testimonials singing his praises.
Outside of work Joel spends his spare time making music, skateboarding, and hanging out with friends.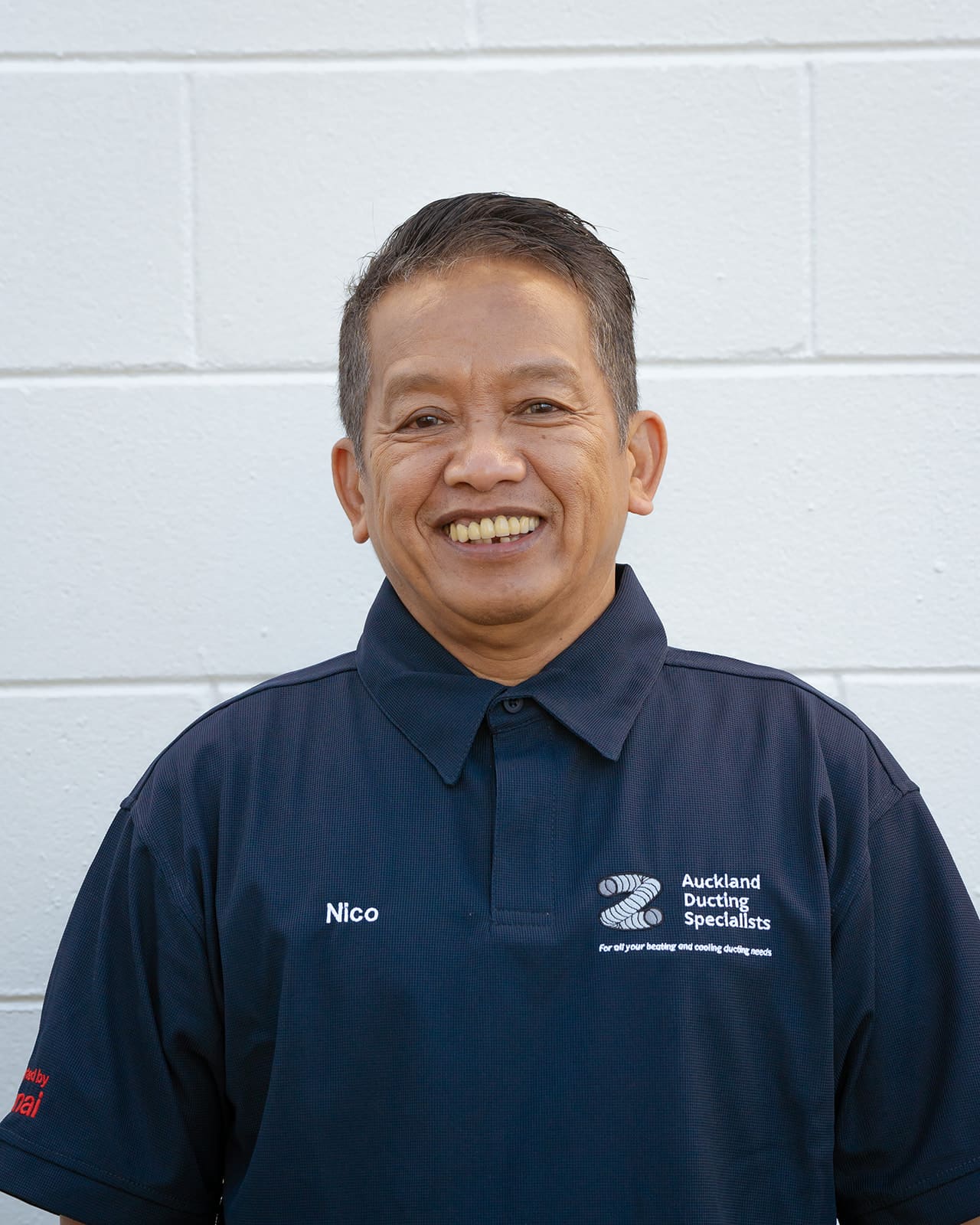 NICO ABRAU
DUCTING TECHNICIAN
After working as a machine operator for many years, Nico joined Gas Appliance Specialists at the end of 2022, as a ducting installer. Nico brings great energy and enthusiasm to the job every day and is dedicated to delivering a great customer experience. He promises to put in 100% to ensure the customer is happy with the end result.
As a ducting specialist Nico has to work in some pretty tight underfloor spaces, when we interviewed him we asked if he would be comfortable doing so. His response… "Yes, I'm like a rat!" From that point on, he's been known as Nico the Rat! Nico is a passionate gardener, and enjoys looking after different flowers and succulents in his spare time.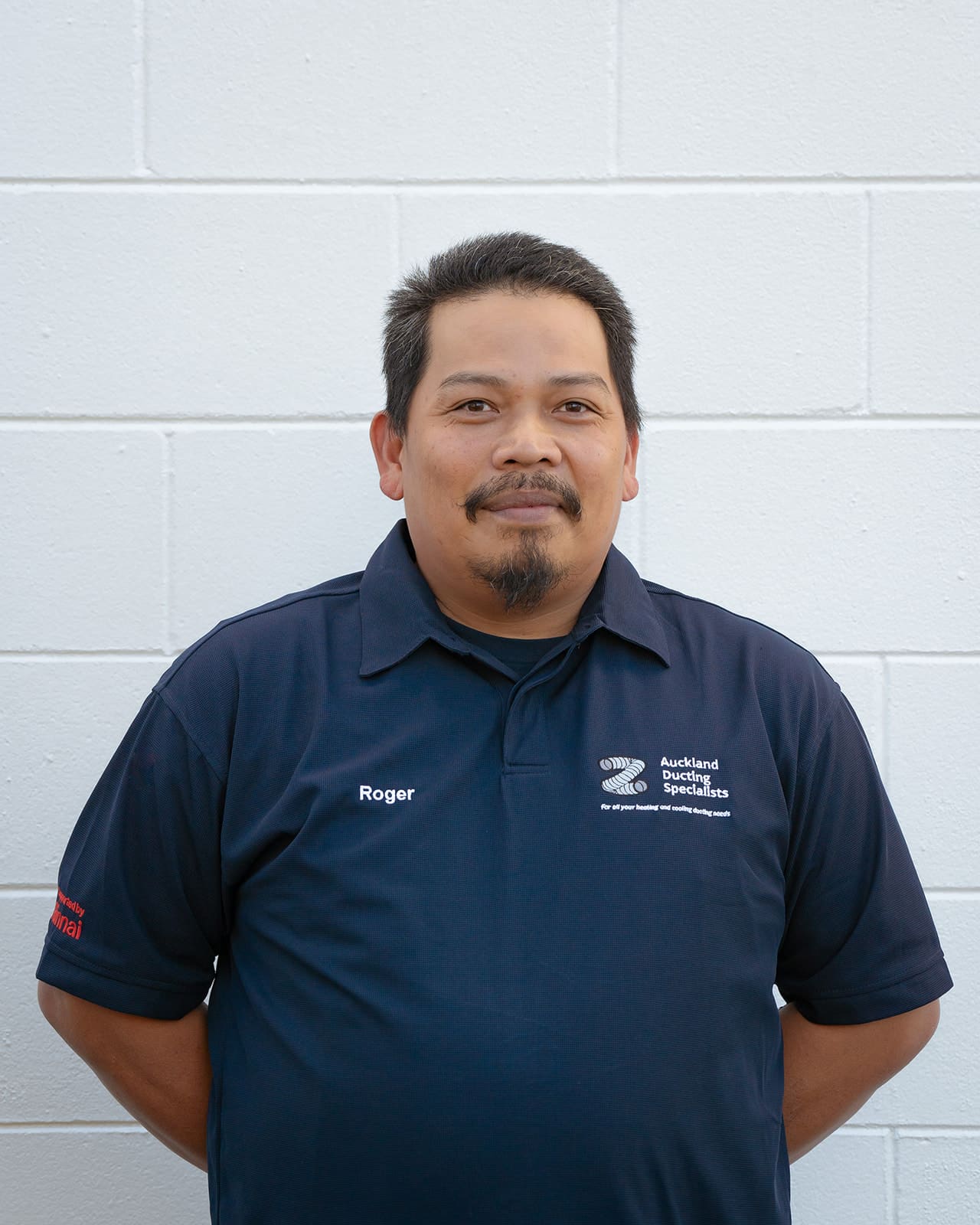 ROGER VISTRO
DUCTING TECHNICIAN
Having worked in the HVAC industry for over 25 years, Roger is our second ducting installer. Roger's vast knowledge and experience in all things ducting is a huge asset to our growing ducting division.
Roger is a great team player, always happy to lend a helping hand to the rest of the team and takes great pride in going above and beyond for our amazing clients. In his spare time, Roger likes playing video games.
LYNDA BAYER
SALES COORDINATOR
Lynda is our Sales Coordinator, she came to us with years of customer service and administration experience, as well as owning her own business! With this experience, Lynda recognises the importance of good communication and customer retention, these tasks she undertakes with the utmost care. Her philosophy being, "if it needs to be done, I'll do it."
Lynda's bright and bubbly personality makes her a great fit as our sales coordinator, and it is no surprise her favourite part of the role "is talking with customers and technicians, and trying to get the best outcome for everyone." In her spare time, Lynda's hobbies include reading and going out with good company.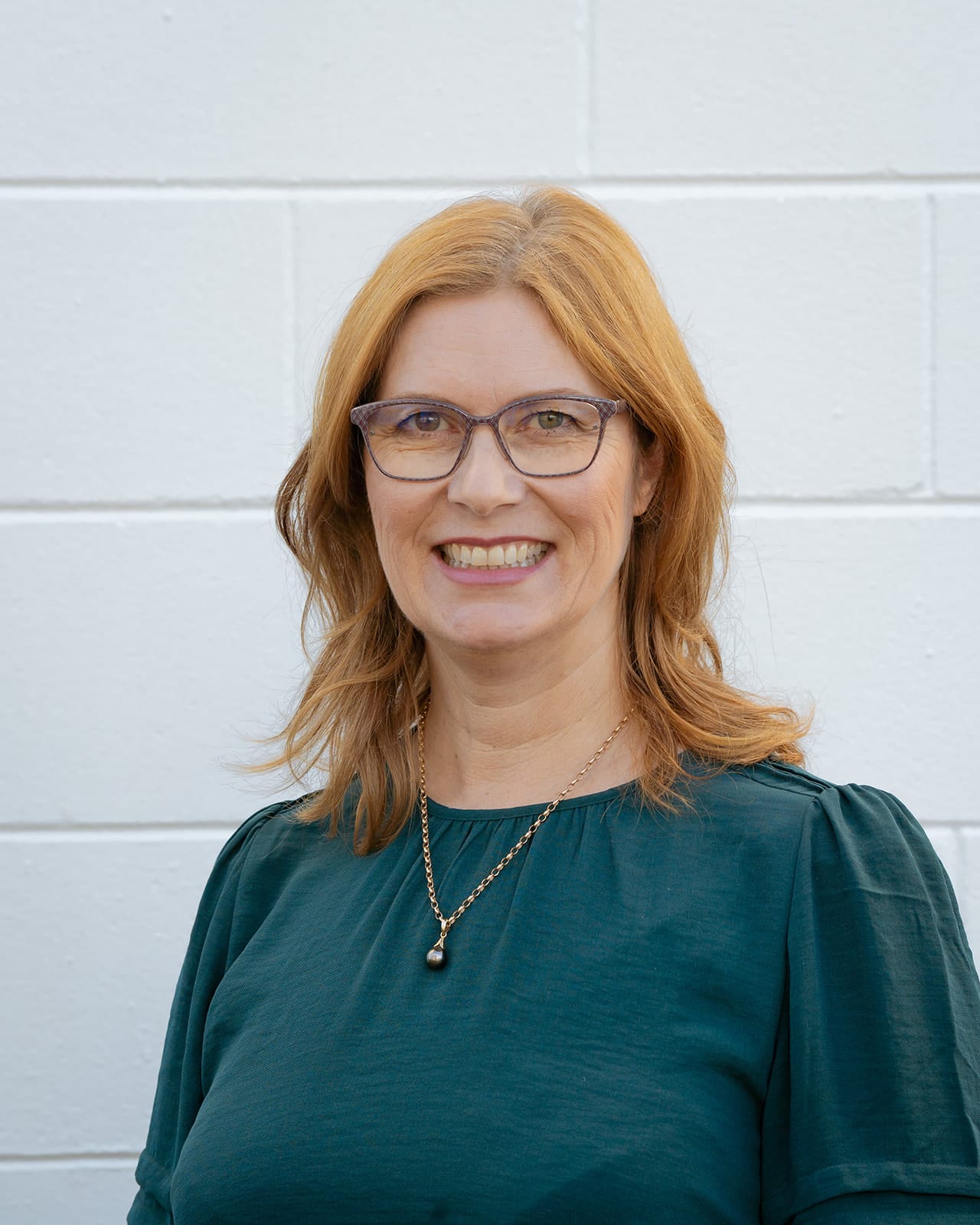 SARAH KNEEBONE
DIRECTOR / OFFICE MANAGER
Coming from a background of sales and customer service Sarah understands the importance of providing an exceptional customer experience. After joining the team in 2015, she has been instrumental in her role as Co-Director and Office Manager, keeping our team on the ball and always looking for ways to best serve our customers. 
Sarah is especially proud of the family business she has grown alongside Nick, with an amazing team to boot and a reputation for quality service and excellent customer satisfaction, something she has put a big emphasis on over the years. And it sure has paid off!
Sarah enjoys spending time with family, and their much loved pets – who make a regular feature in our photos! She also enjoys listening to music, practising yoga, line dancing, and at the end of the day – a nice glass of red wine!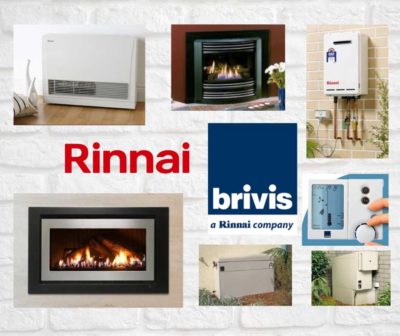 AUCKLAND'S LEADING RINNAI & BRIVIS AUTHORISED SERVICE CENTRE!
Don't wait for a breakdown!! Gas appliances should be checked and serviced every two years! Call us now for a friendly chat on 0800 030 098.